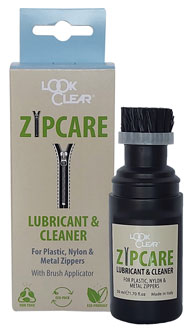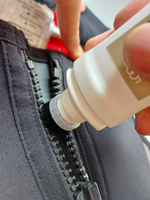 LOOK CLEAR ZIPCARE CLEANER

ZIPPER LUBRICANT AND CLEANER FOR PLASTIC, NYLON & METAL ZIPPERS

WITH BRUSH APPLICATOR

ZIPCARE is a new generation treatment for plastic, nylon or metal zippers, equipped with a convenient brush applicator that allows you to distribute the product between the teeth of the zipper to effectively remove dirt, sand and salt deposits that can cause jams or the zipper breaks.


Technical Features:
• Cleans & Extends zippers life.
• Leaves a Unique Eco-friendly protective film on the zipper.



---

Product: ZipCare Cleaner

Product Code: ZP0100

Contents: 100ml